The third and maybe last part of the

La Recoleta Cemetery series.

This time I've got really great pics, but my experience inside the cemetery doesn't went well. I was with a couple of friends who were kidding and joking everywhere. I really don't like these attitude inside a cemetery, 'cause I know what happens with this kind of behavior, and some "people" who live inside this place, really don't like that kind of disrespect.
So at the end of the photo session, I didn't only get pics, so a cat who scratched me without reason too, a sharp drop with an injured leg (nothing serious, just an bruise in my knee), chills and a strong desire of cry and fault. Maybe I don't need my joker friends in this photo sessions anymore... 
• Little short stories will appear, some of those are quite interesting.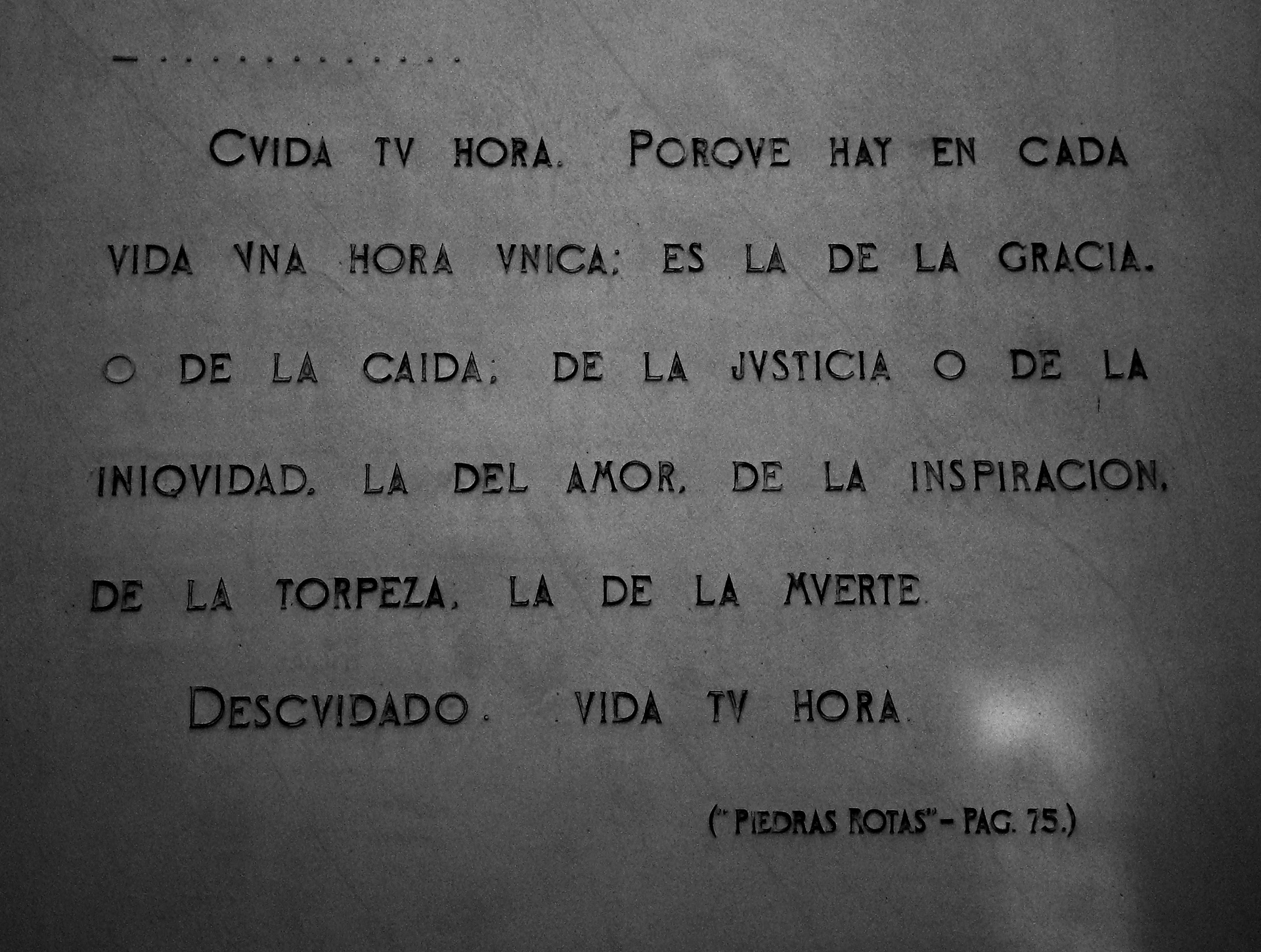 "Cuida tu hora, porque hay en cada vida una hora única: Es la de la gracia. O de la caída, de la justicia o de la iniquidad. La del amor, la de la inspiración, de la torpeza, la de la muerte.
Descuidado: "C"uida tu hora."
"Care your time, because there is in every life a single hour: It's the grace or fall, justice or iniquity. About the love, of inspiration, of clumsiness, of death.. .
Careless: "C"are your time. "
("Piedras rotas" - Pág. 75)
*That "C" of "Cuida" was lost...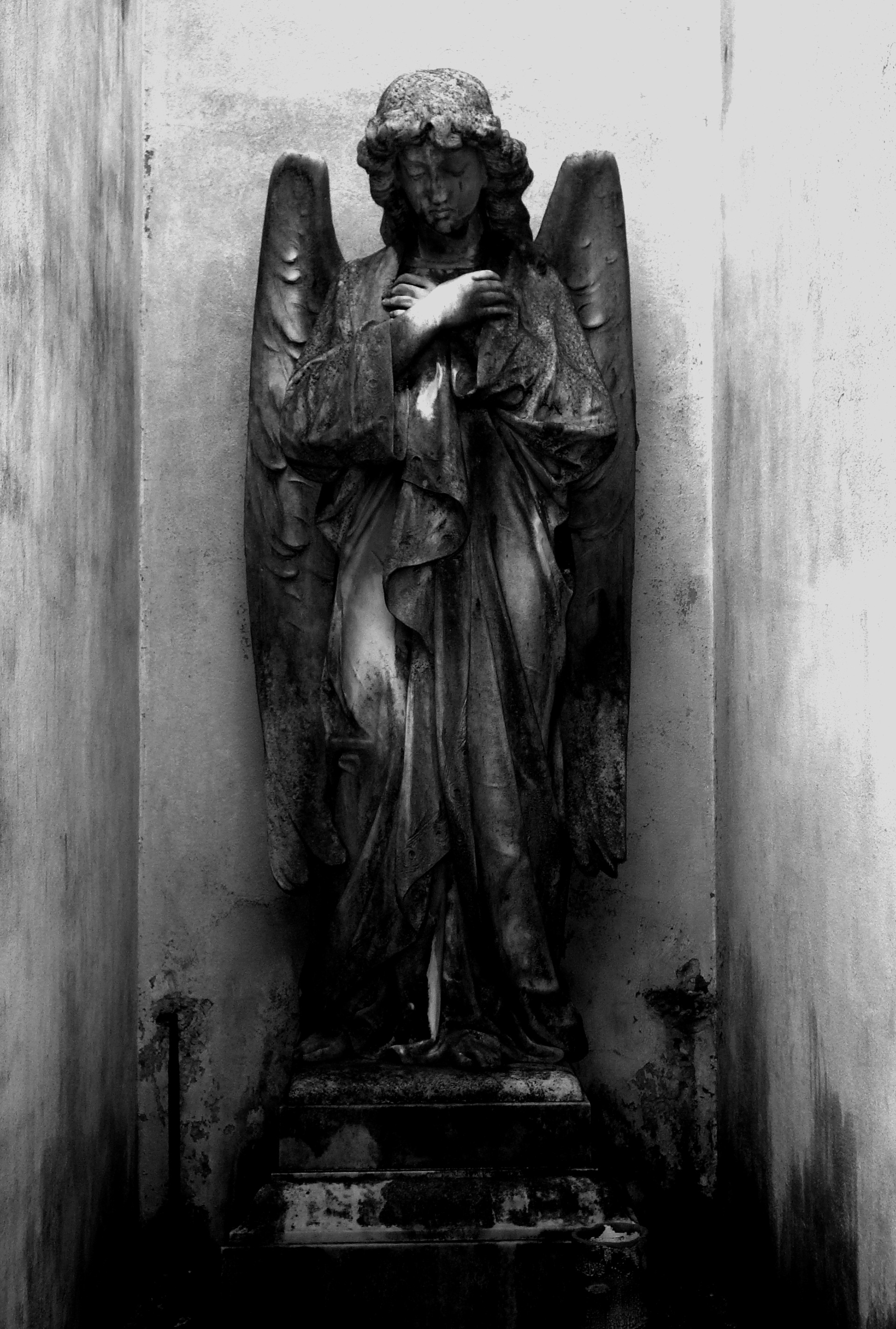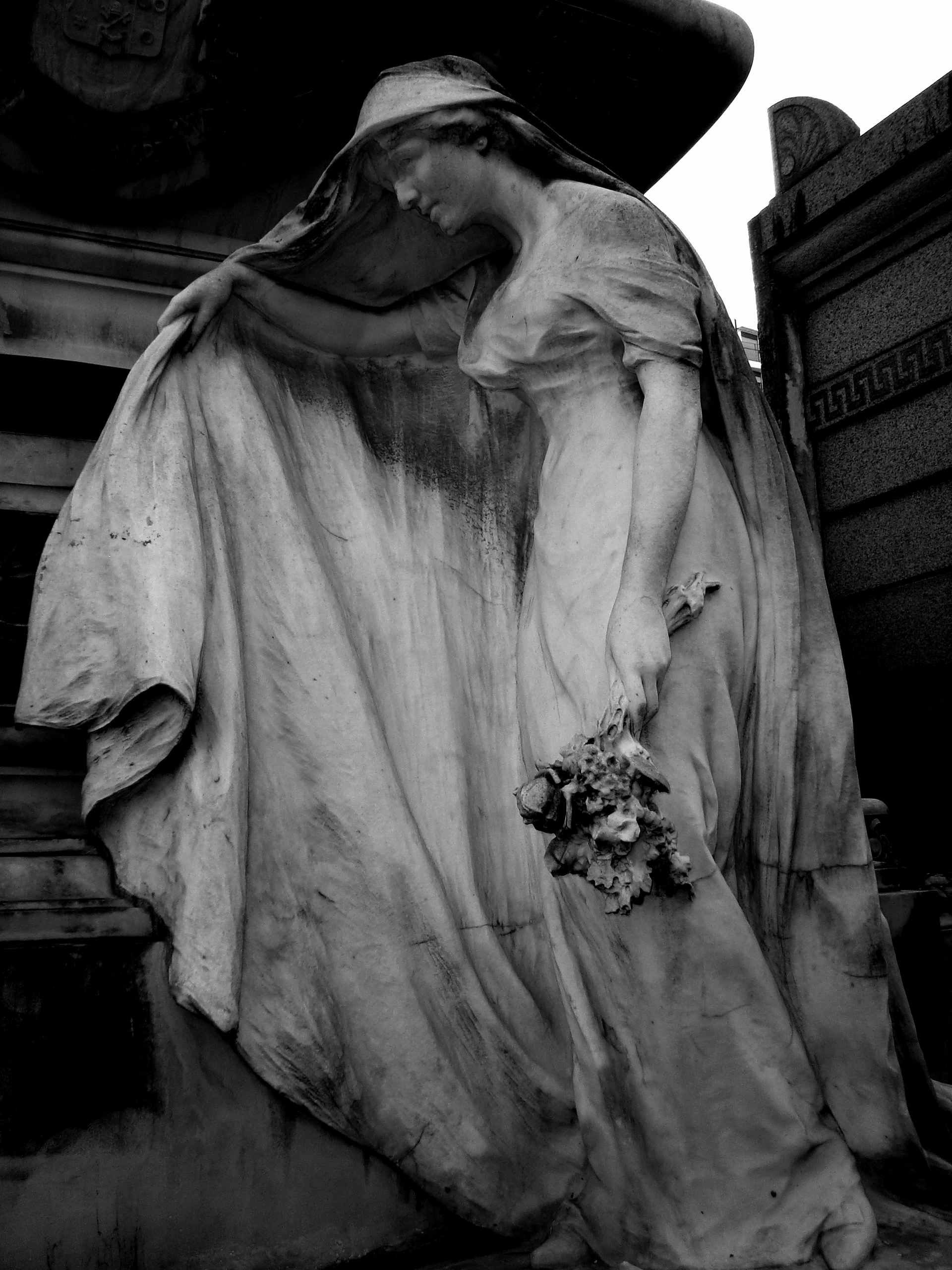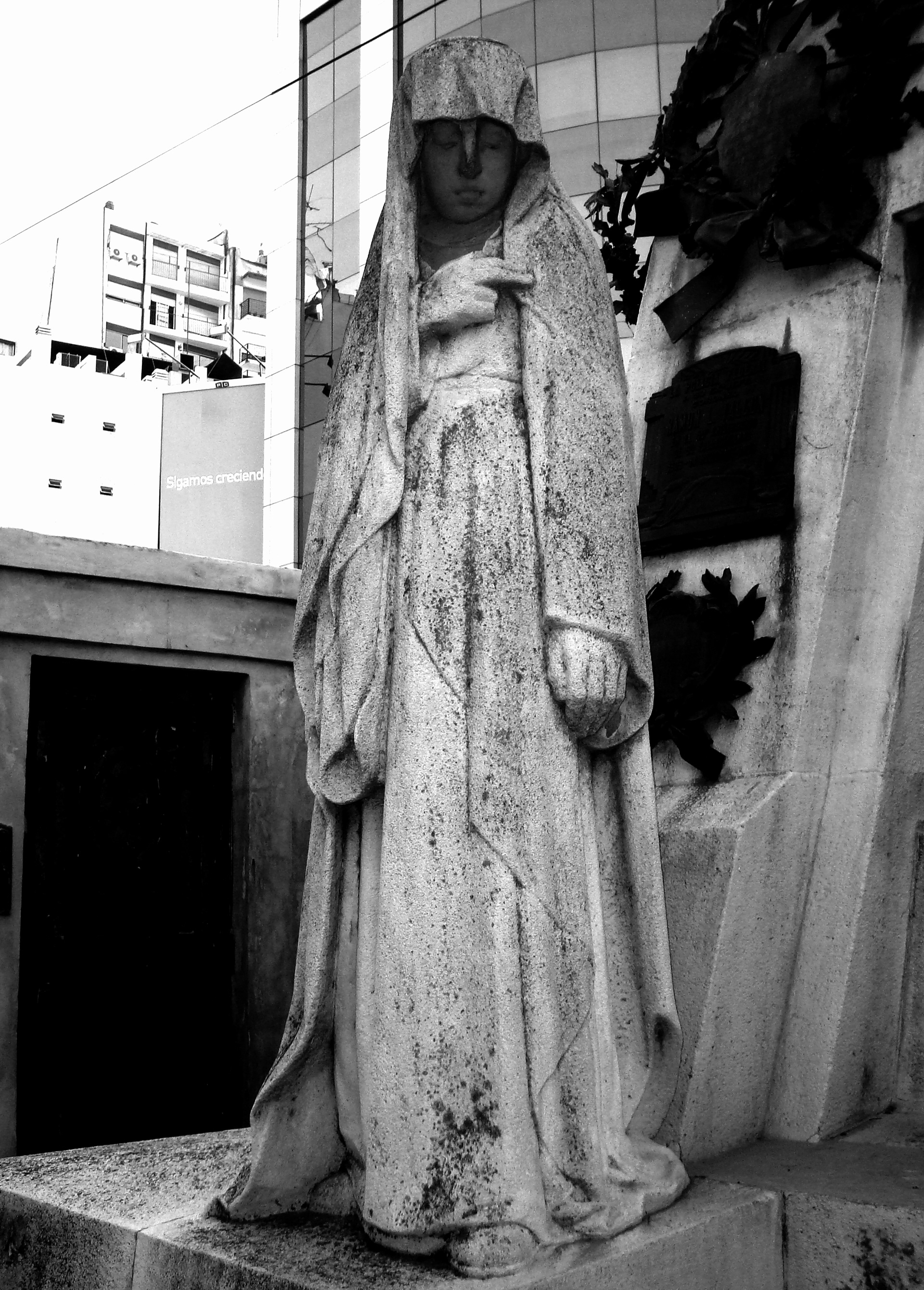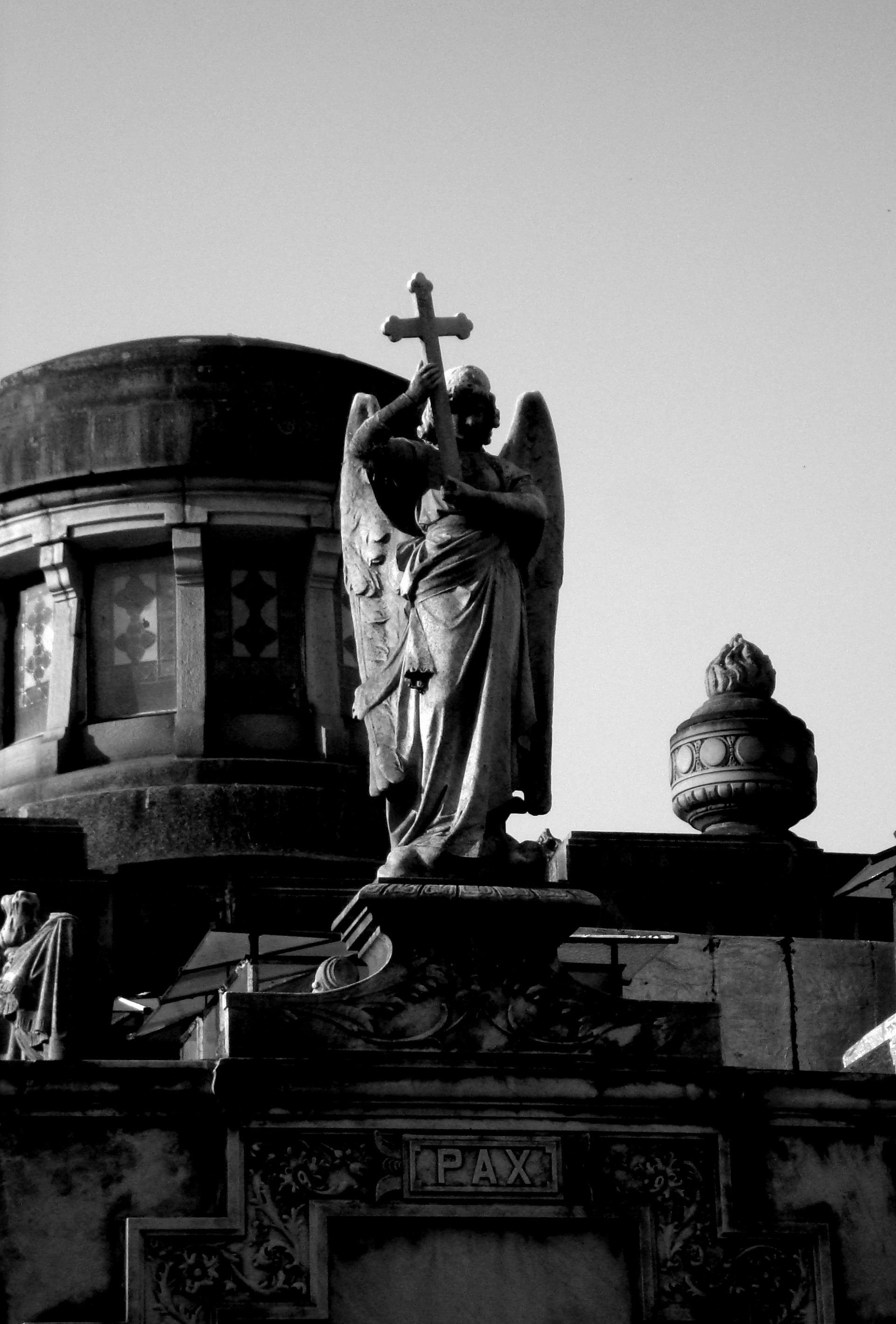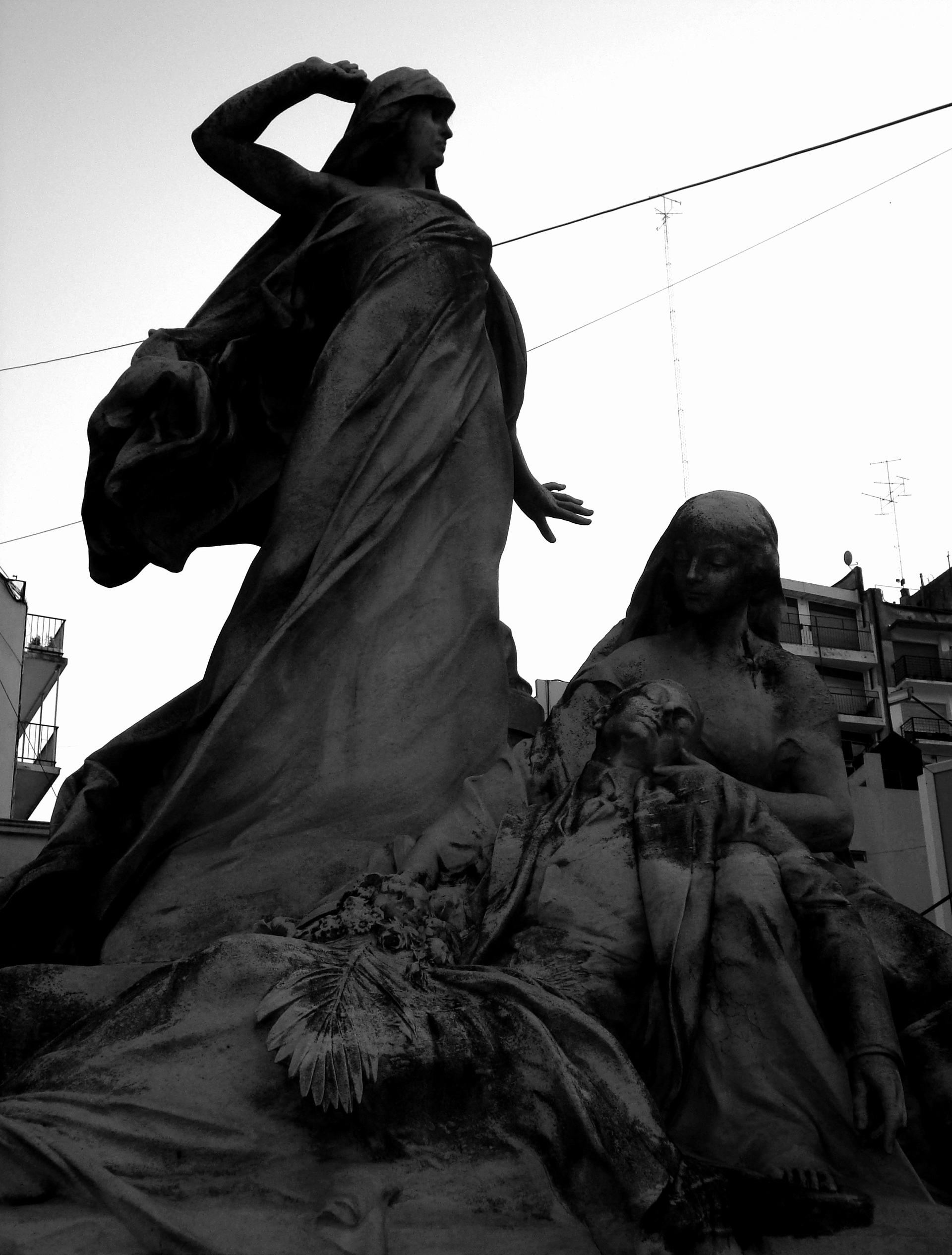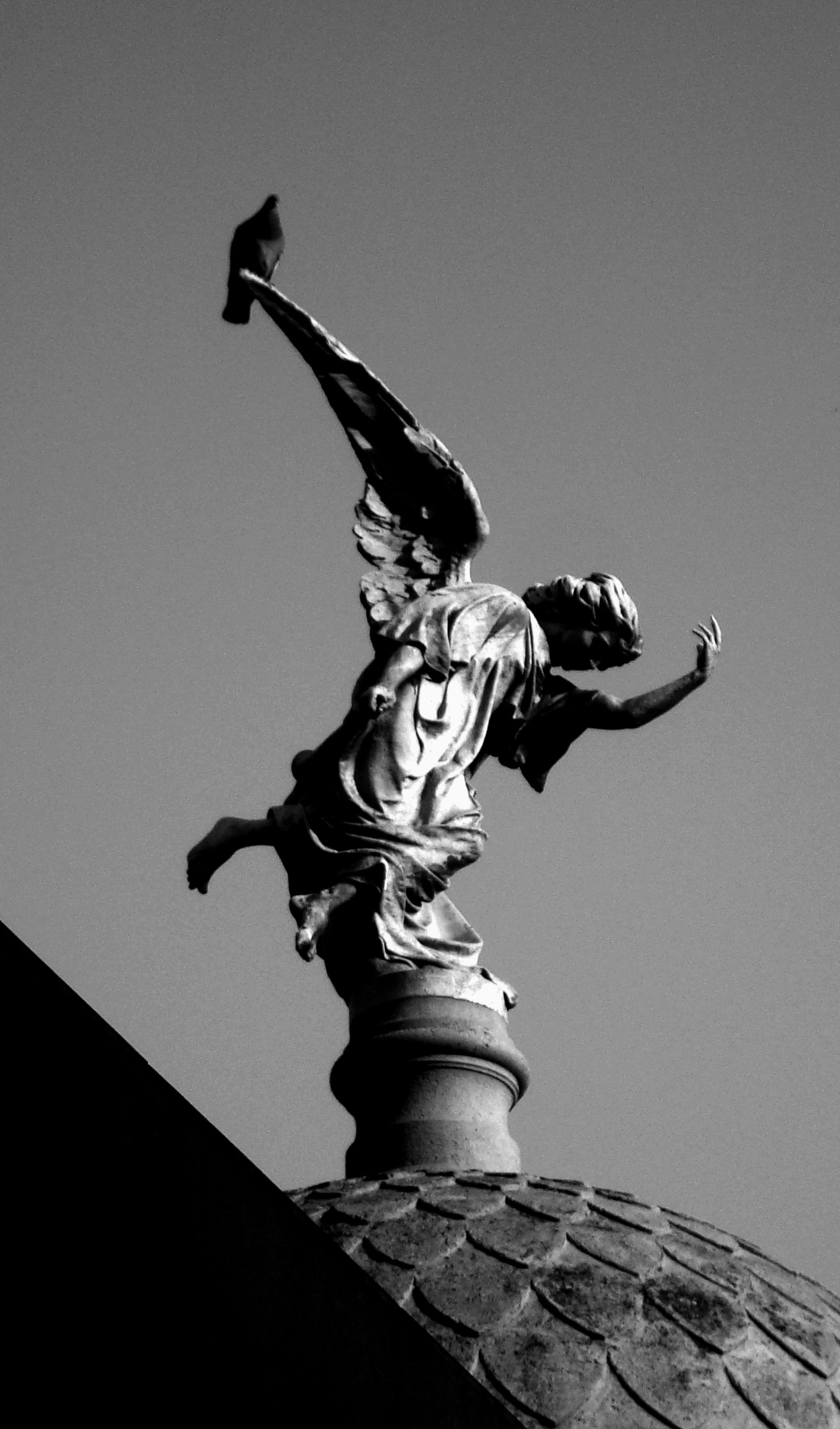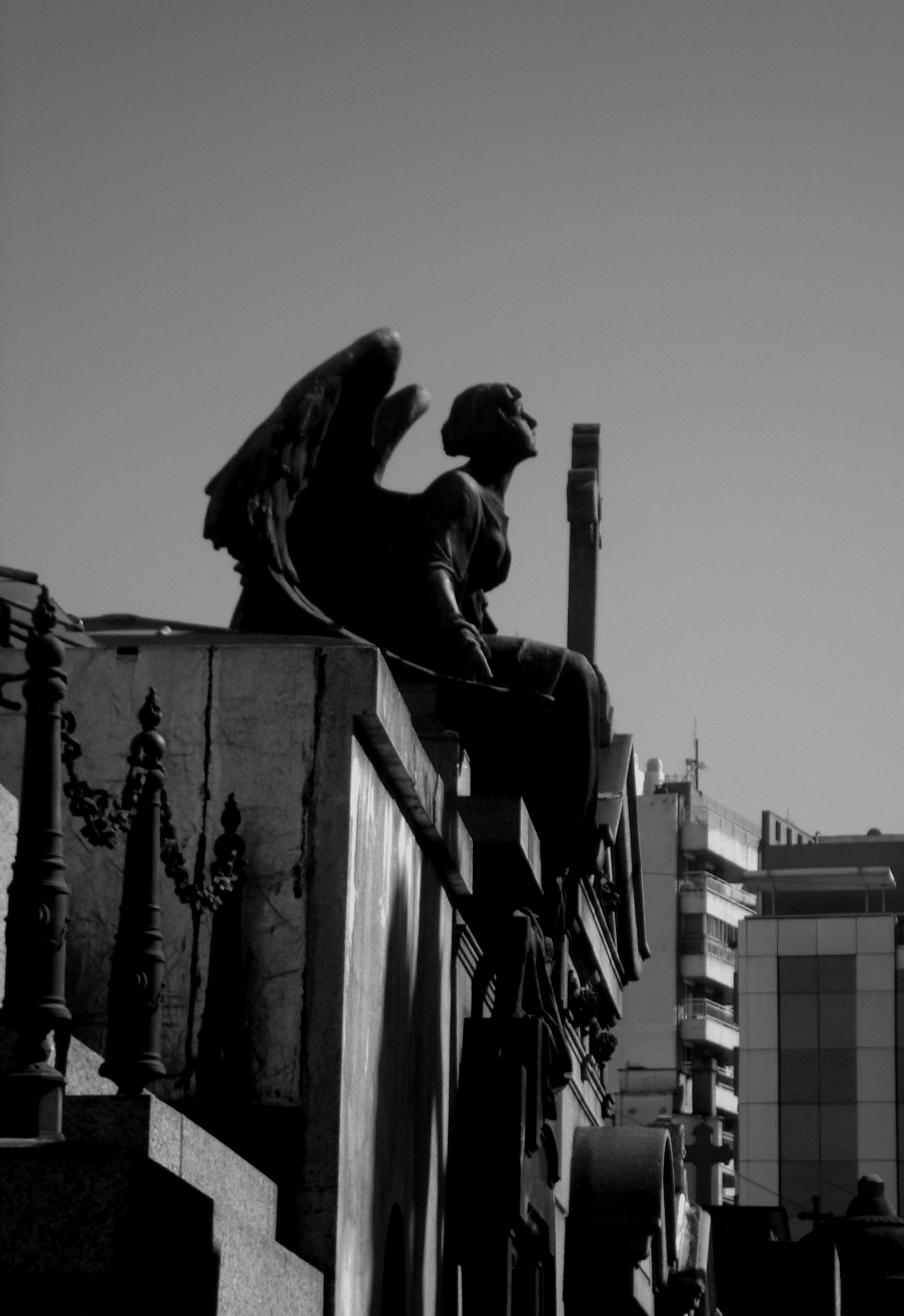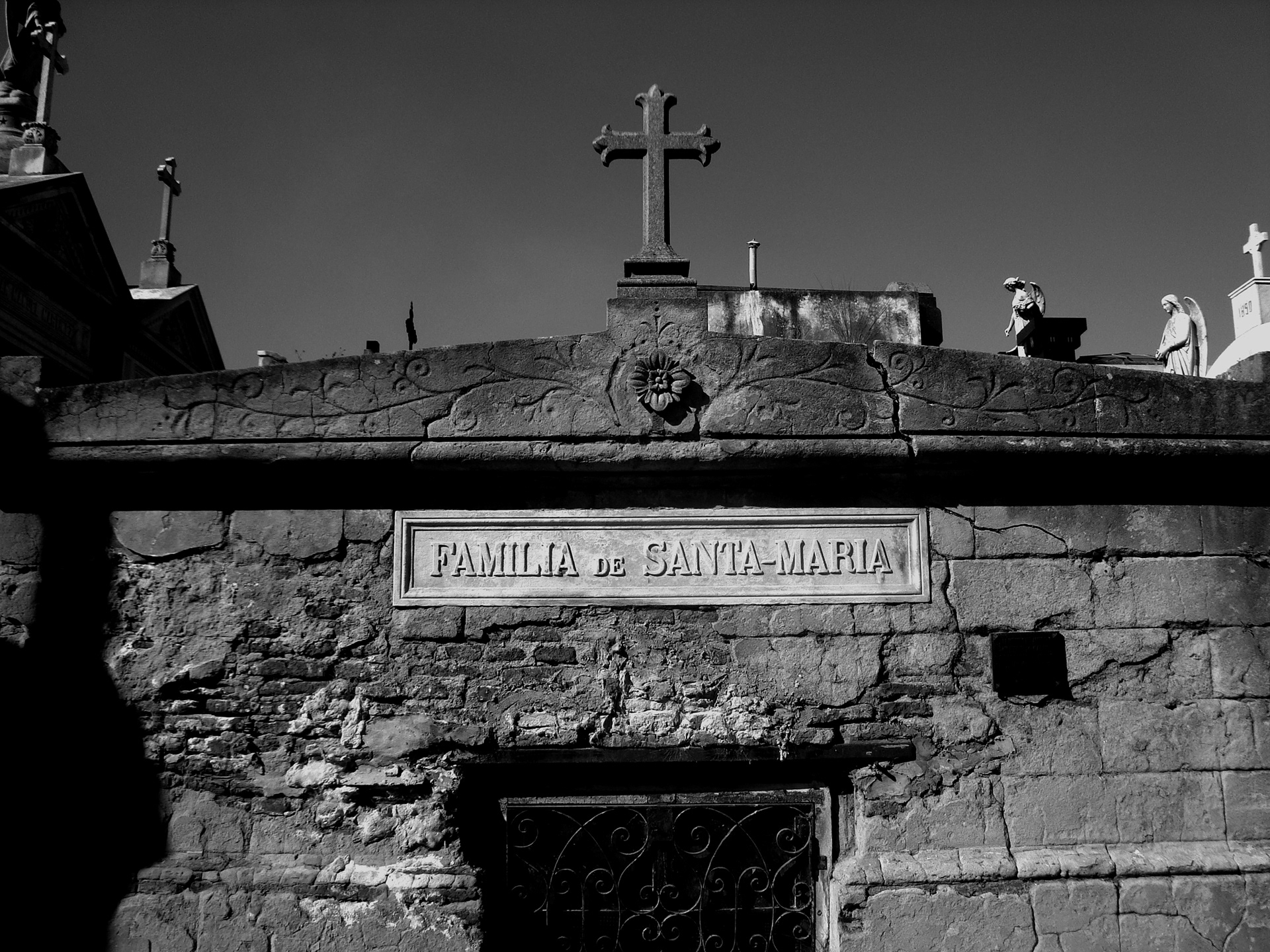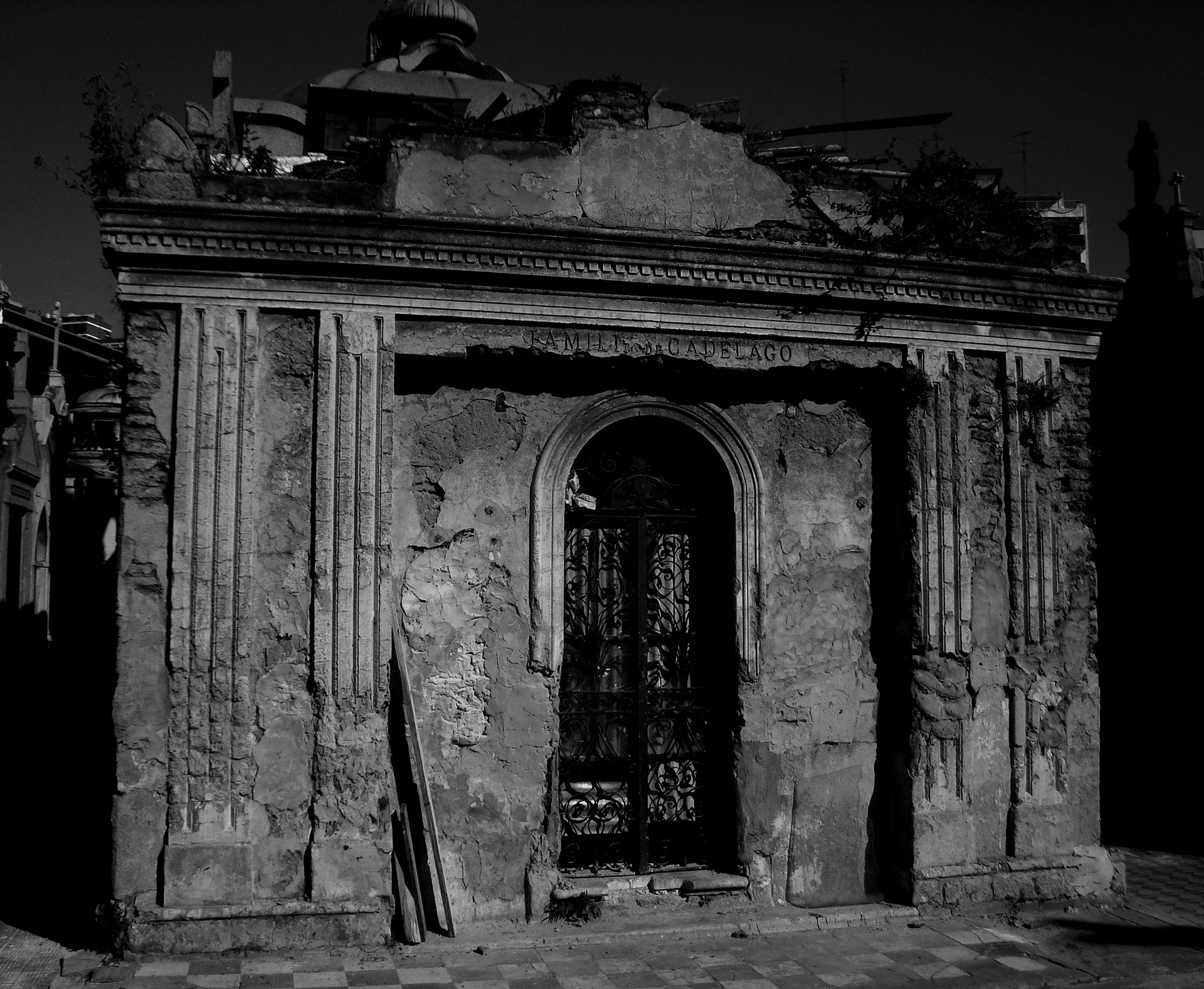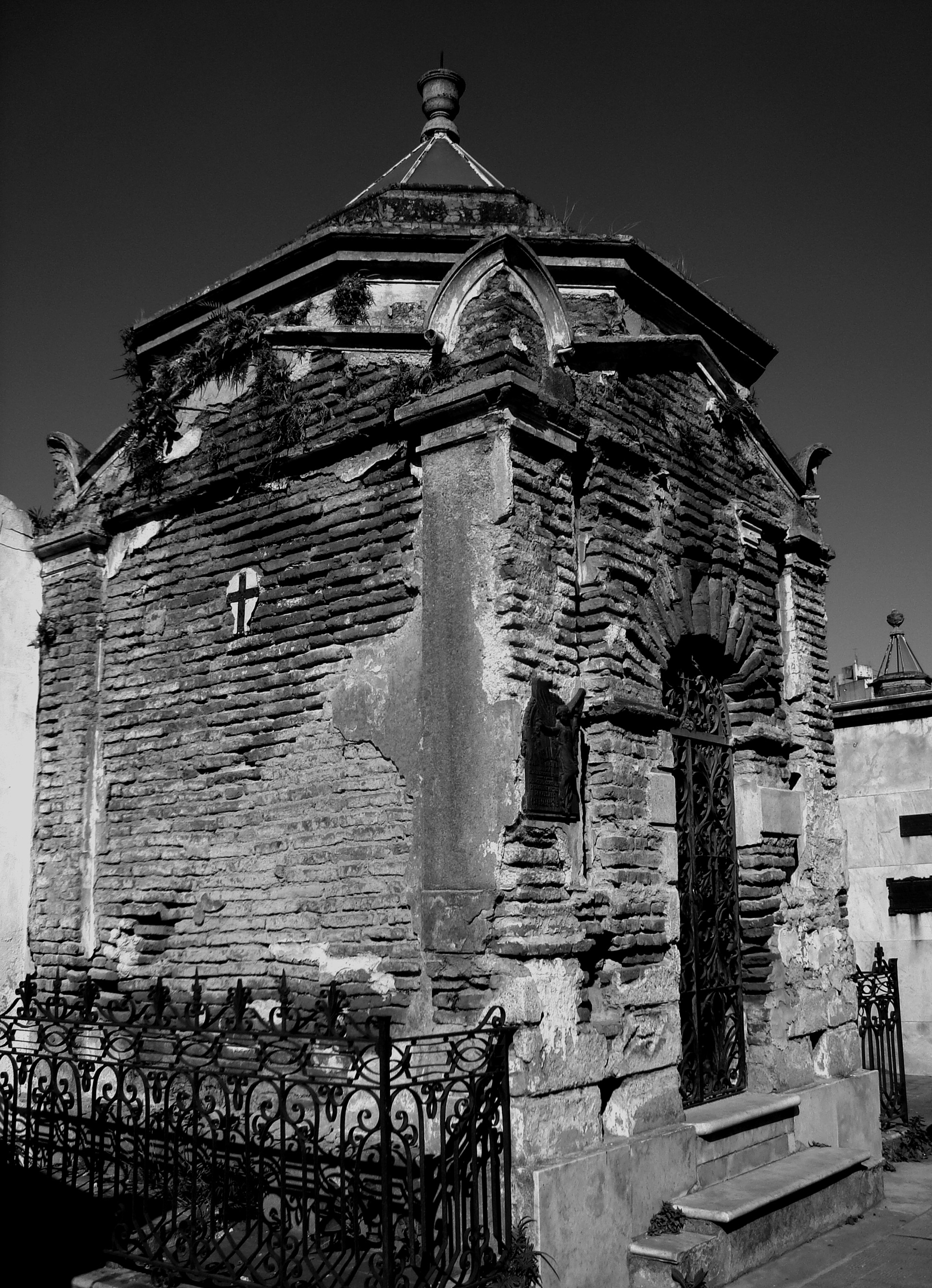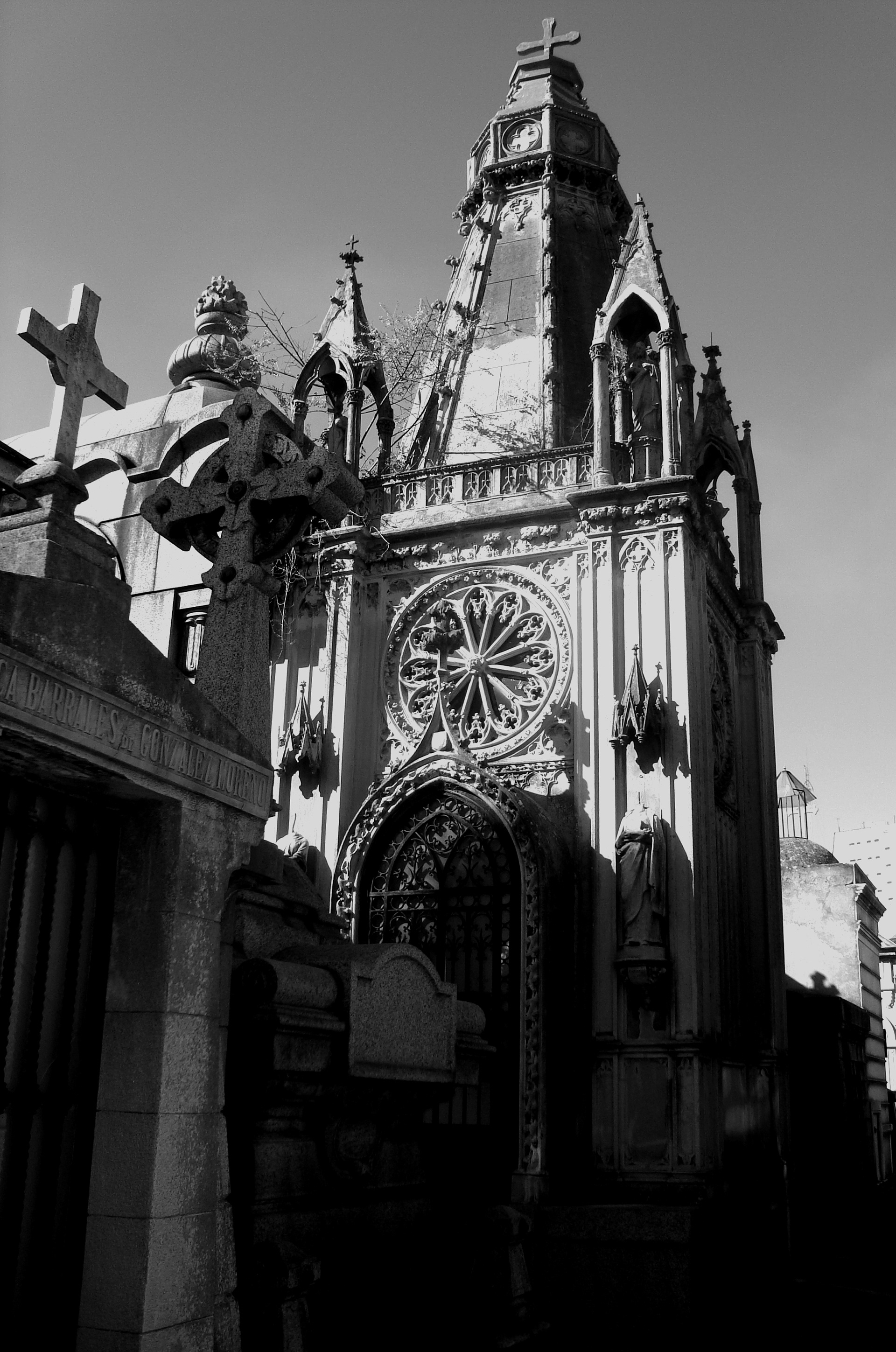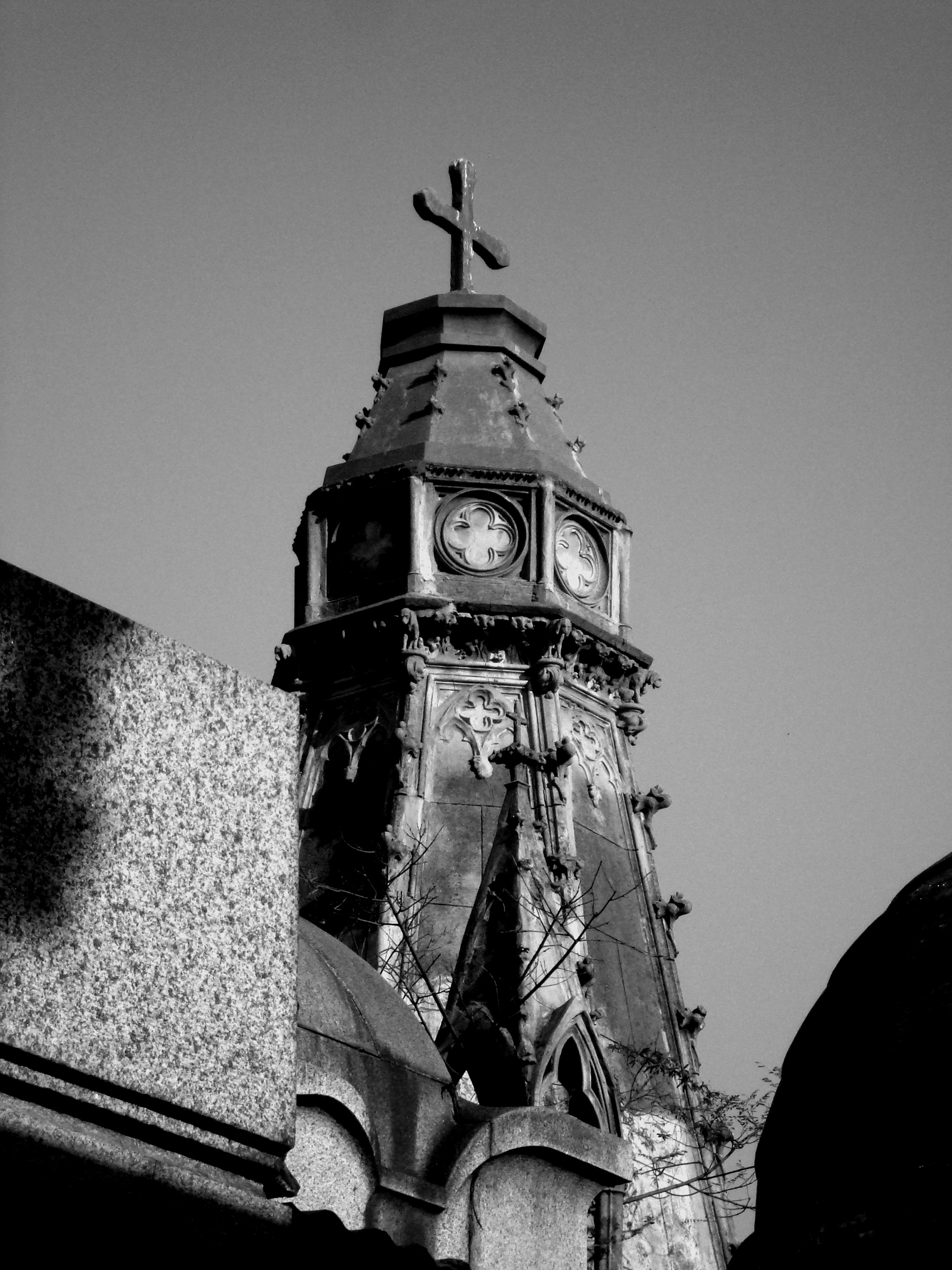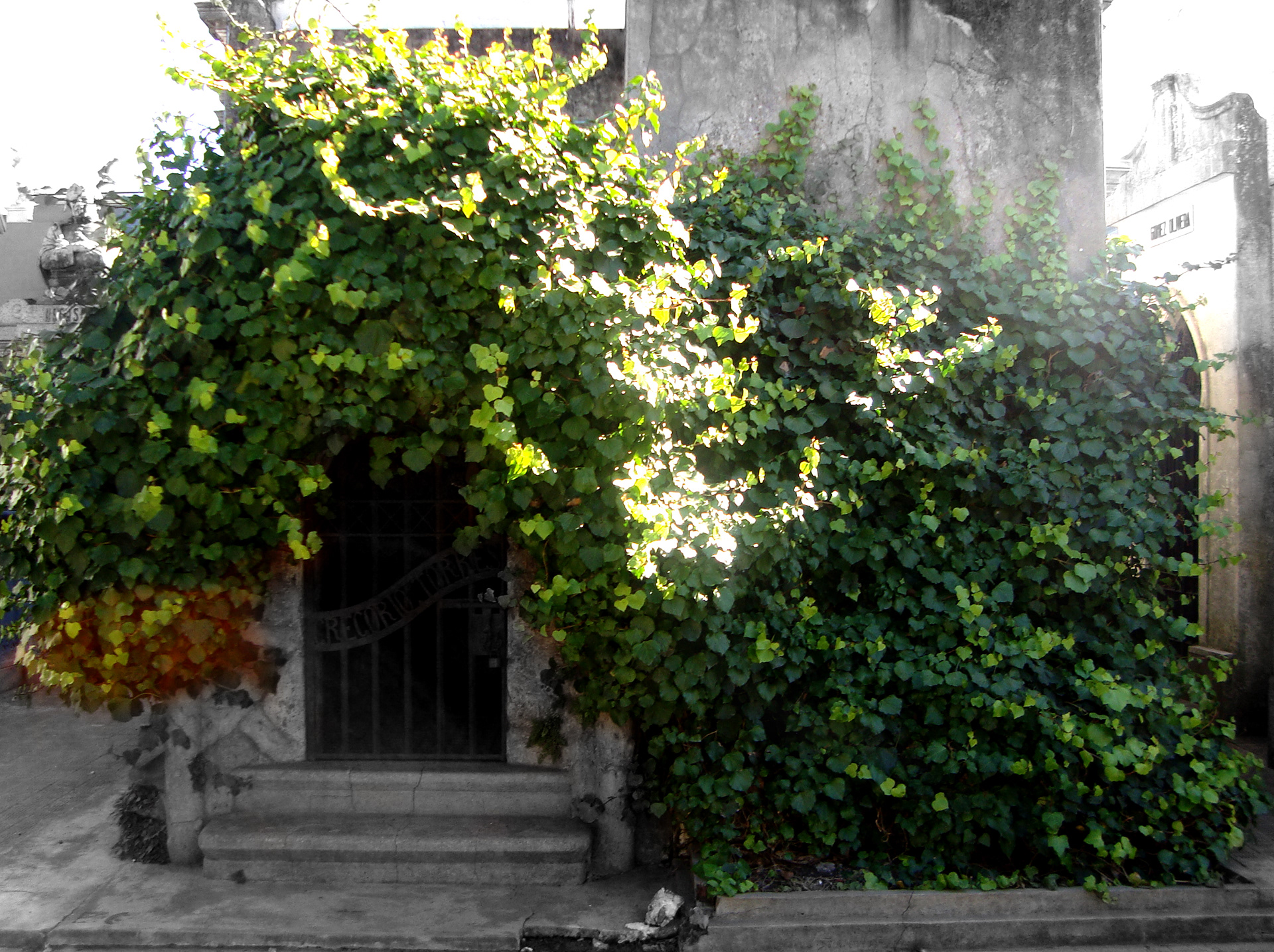 Some beautiful vitrals...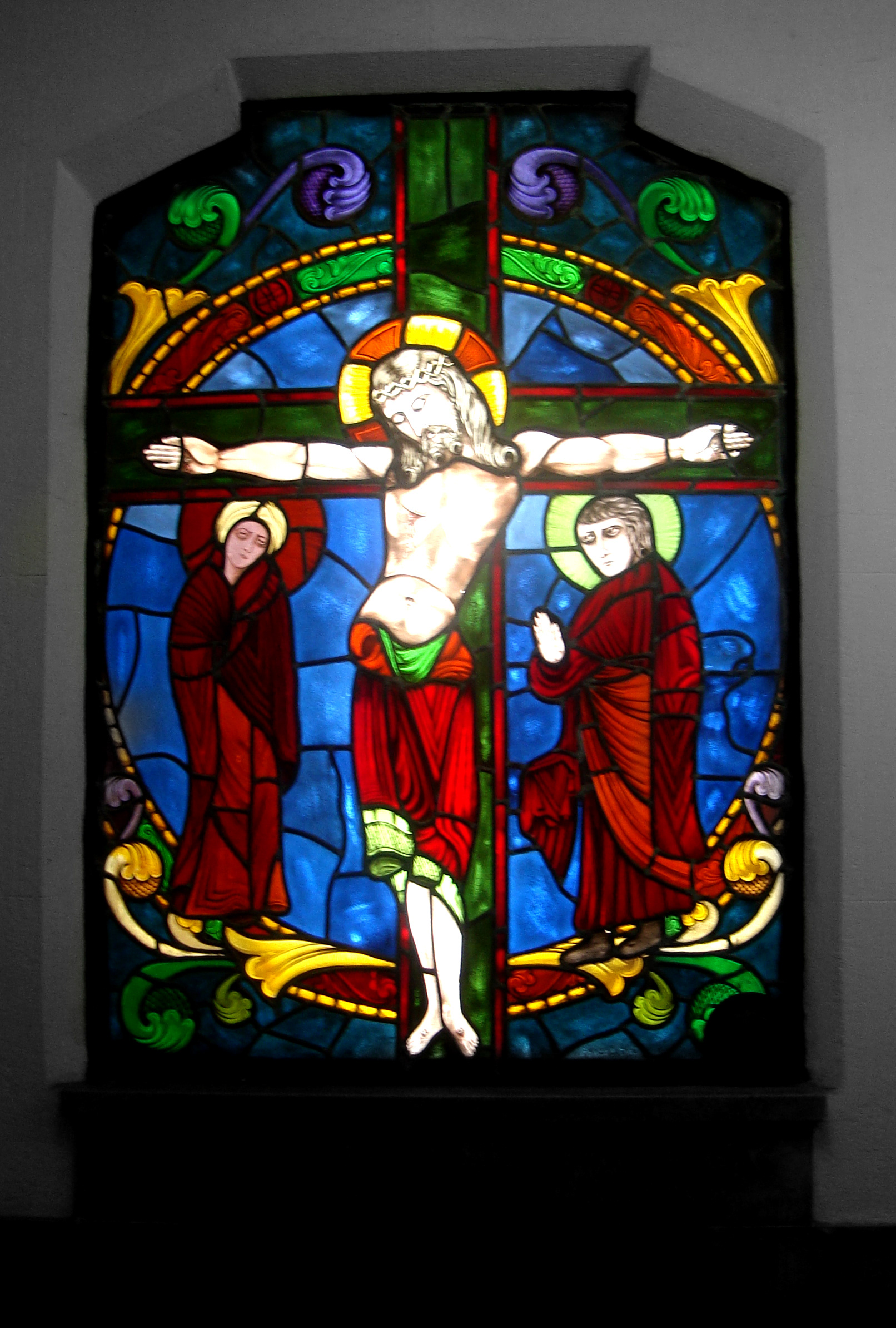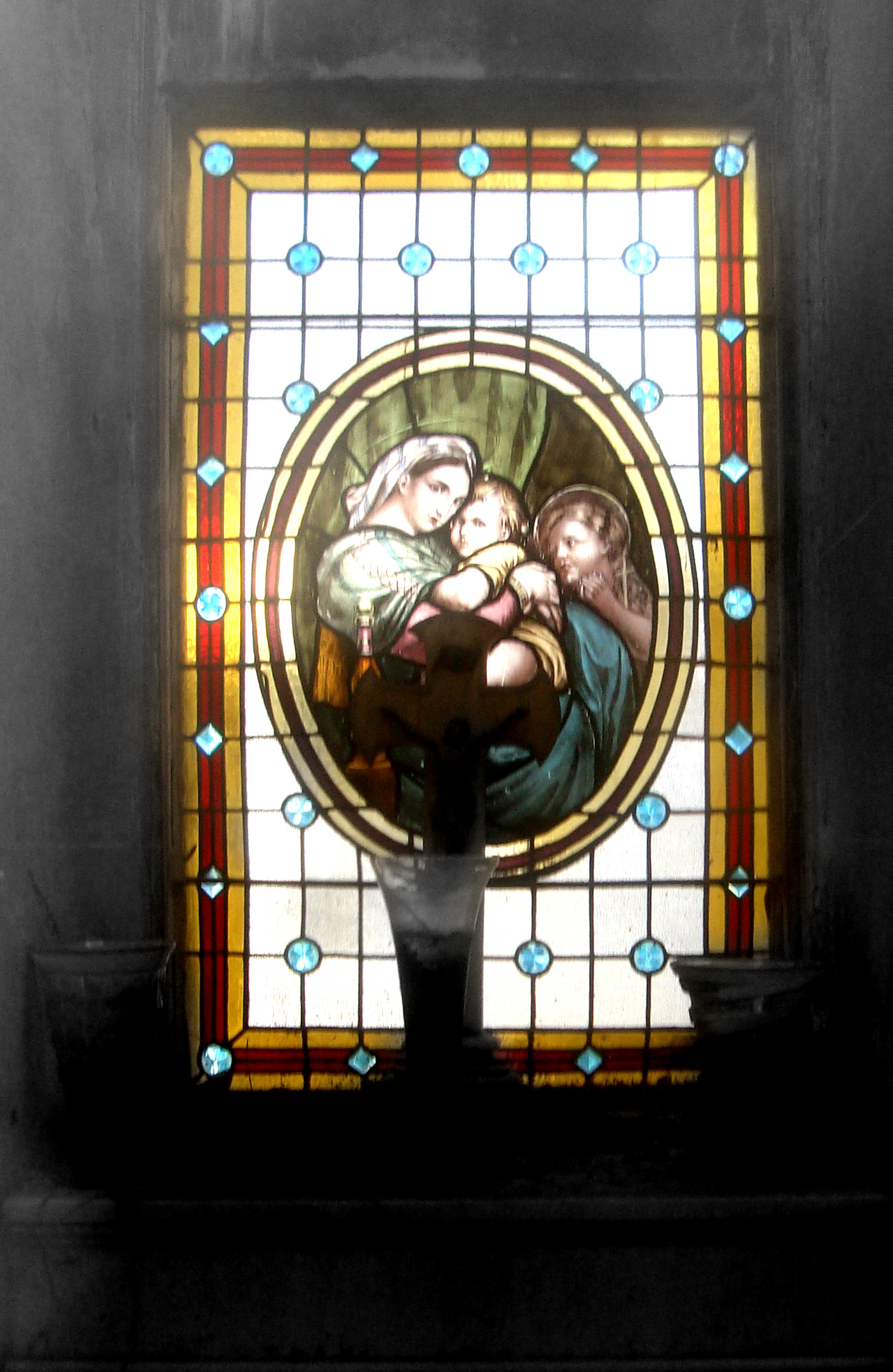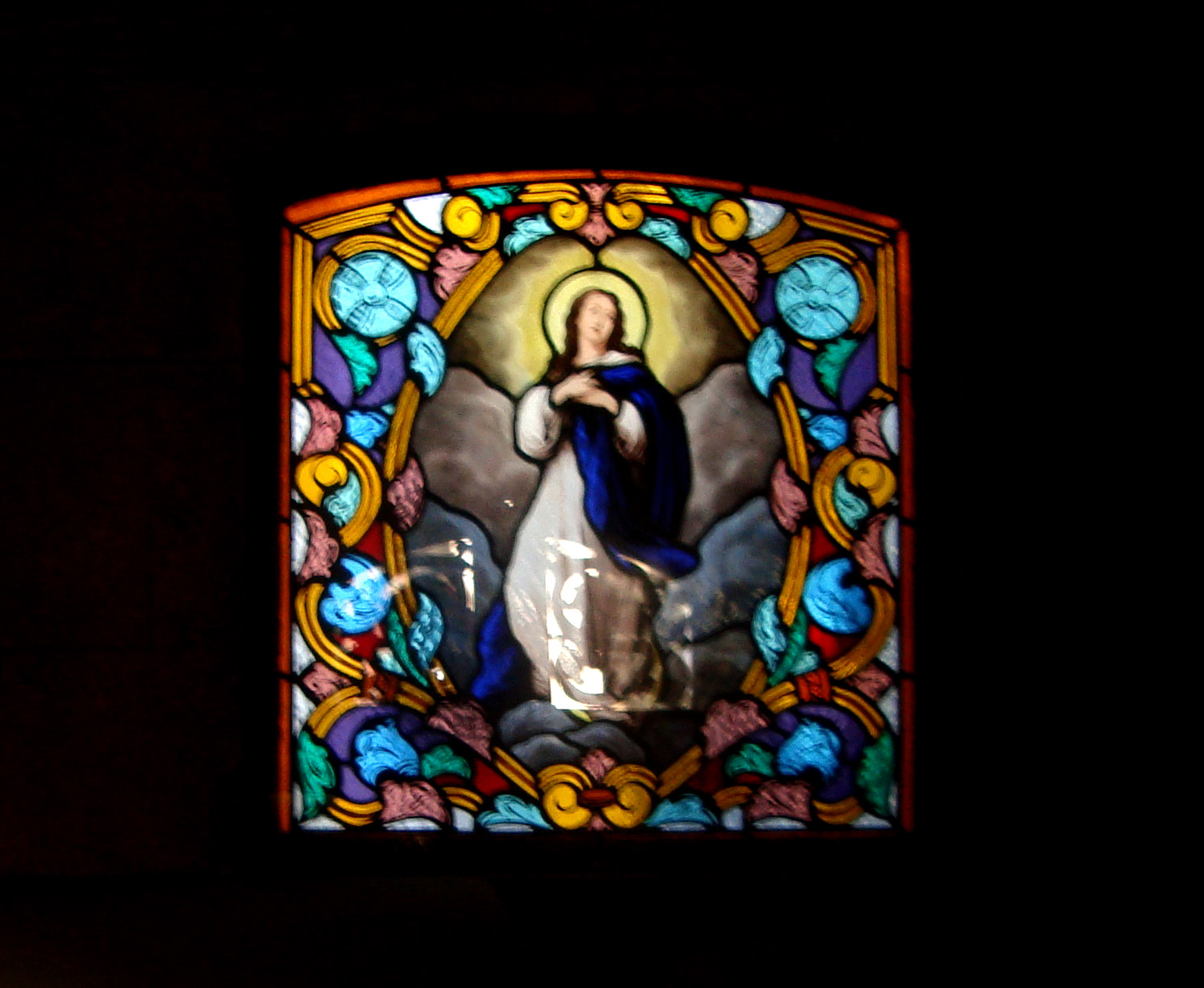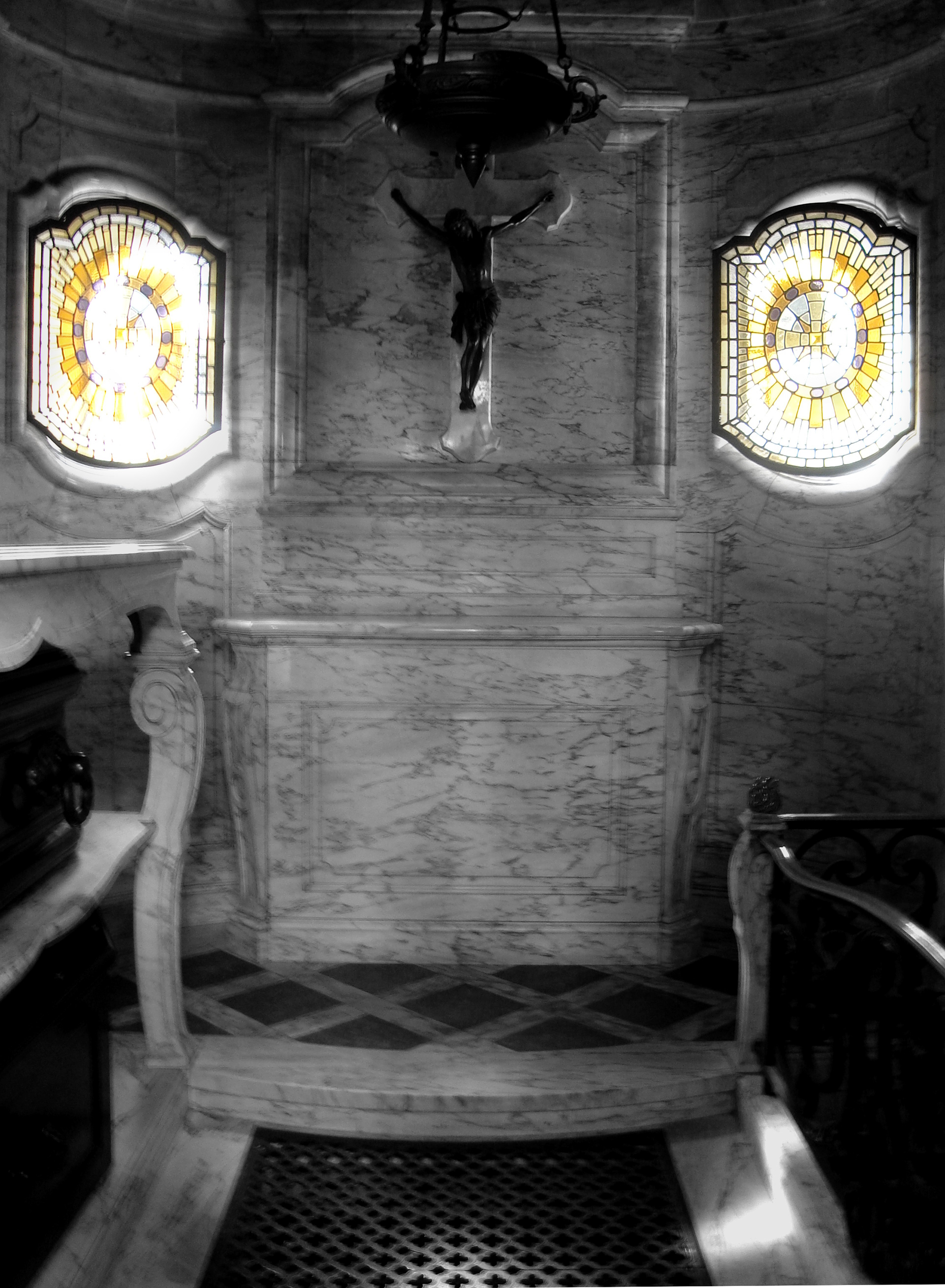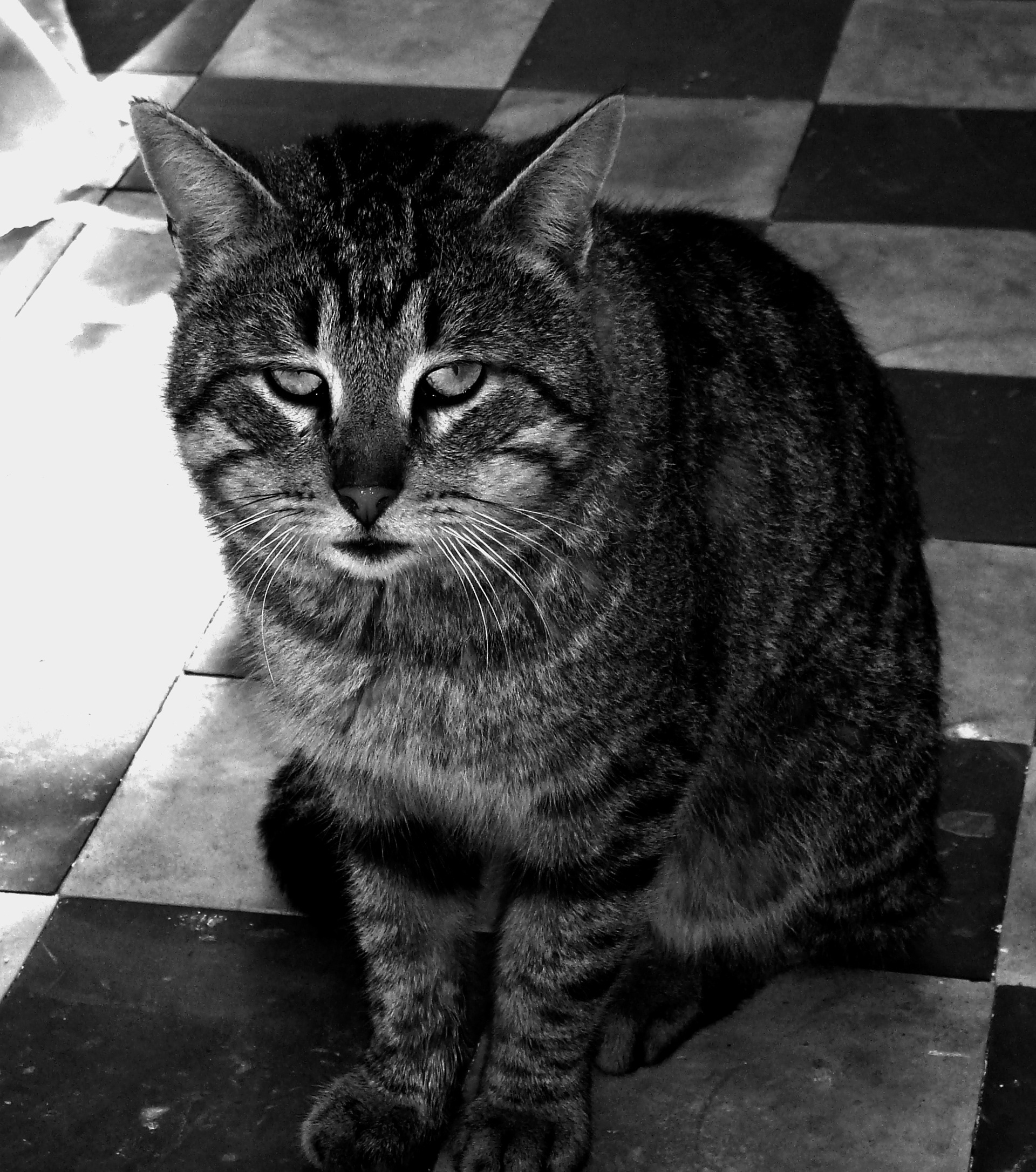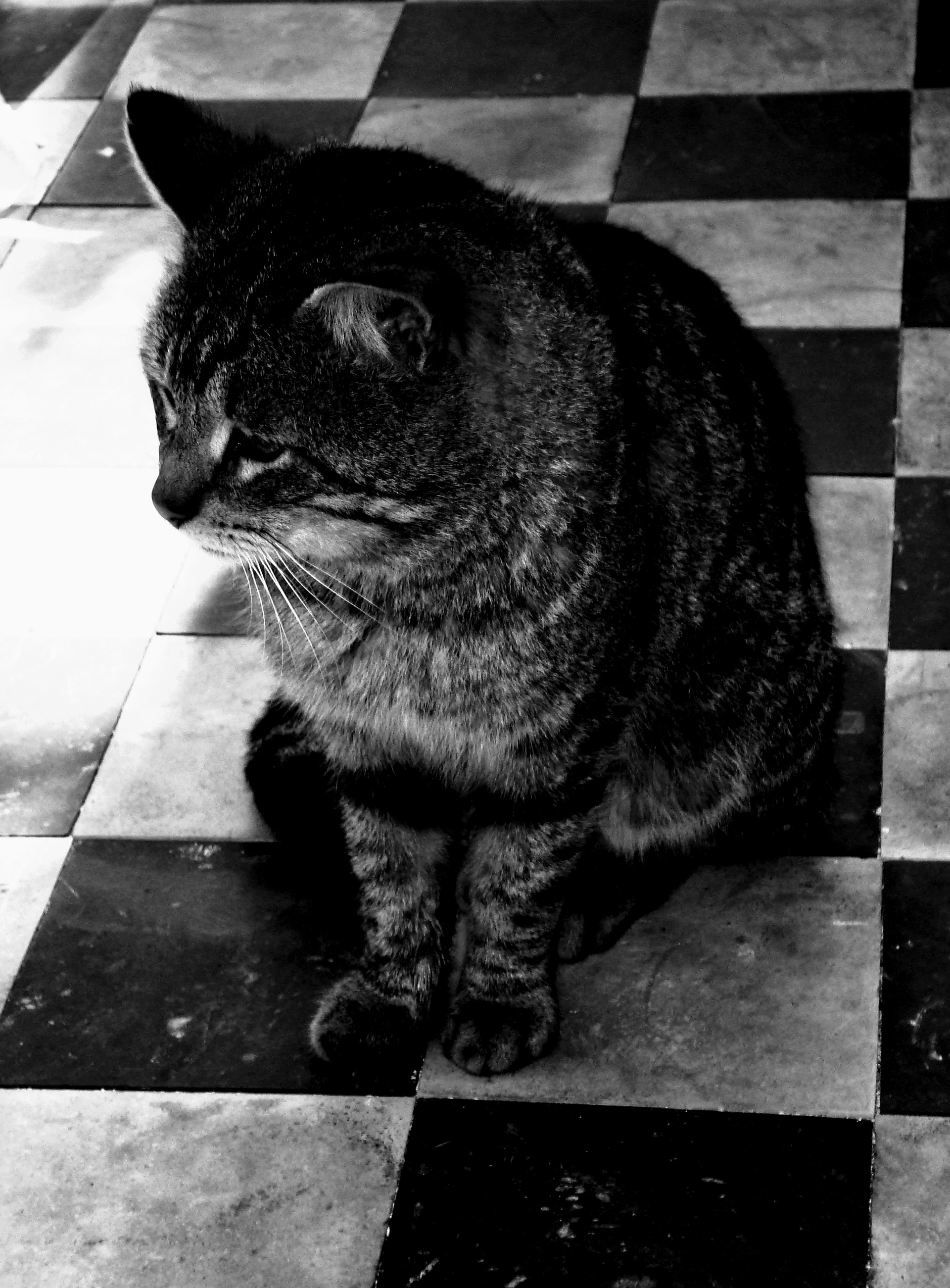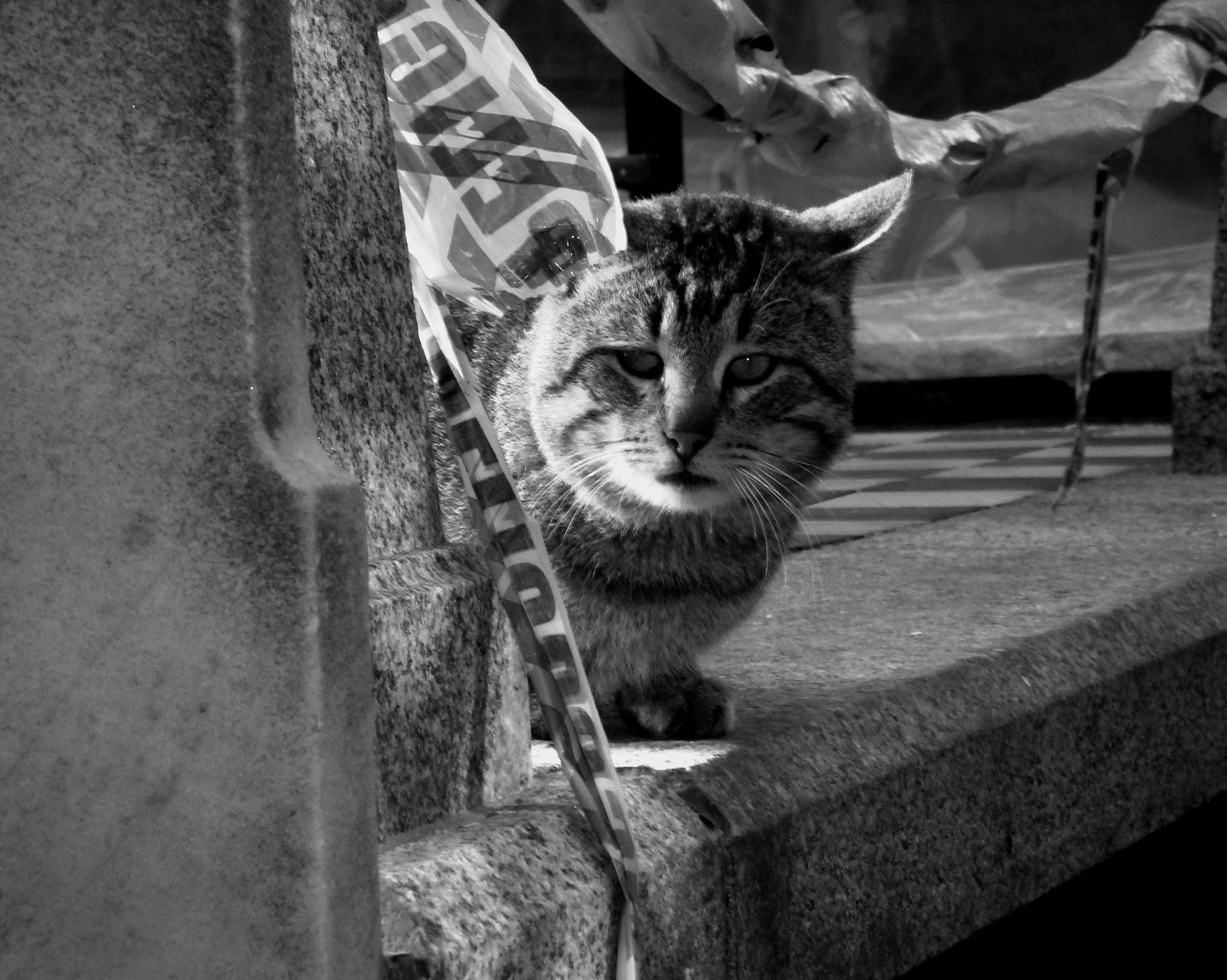 The "demoniac" cat who scratched me later...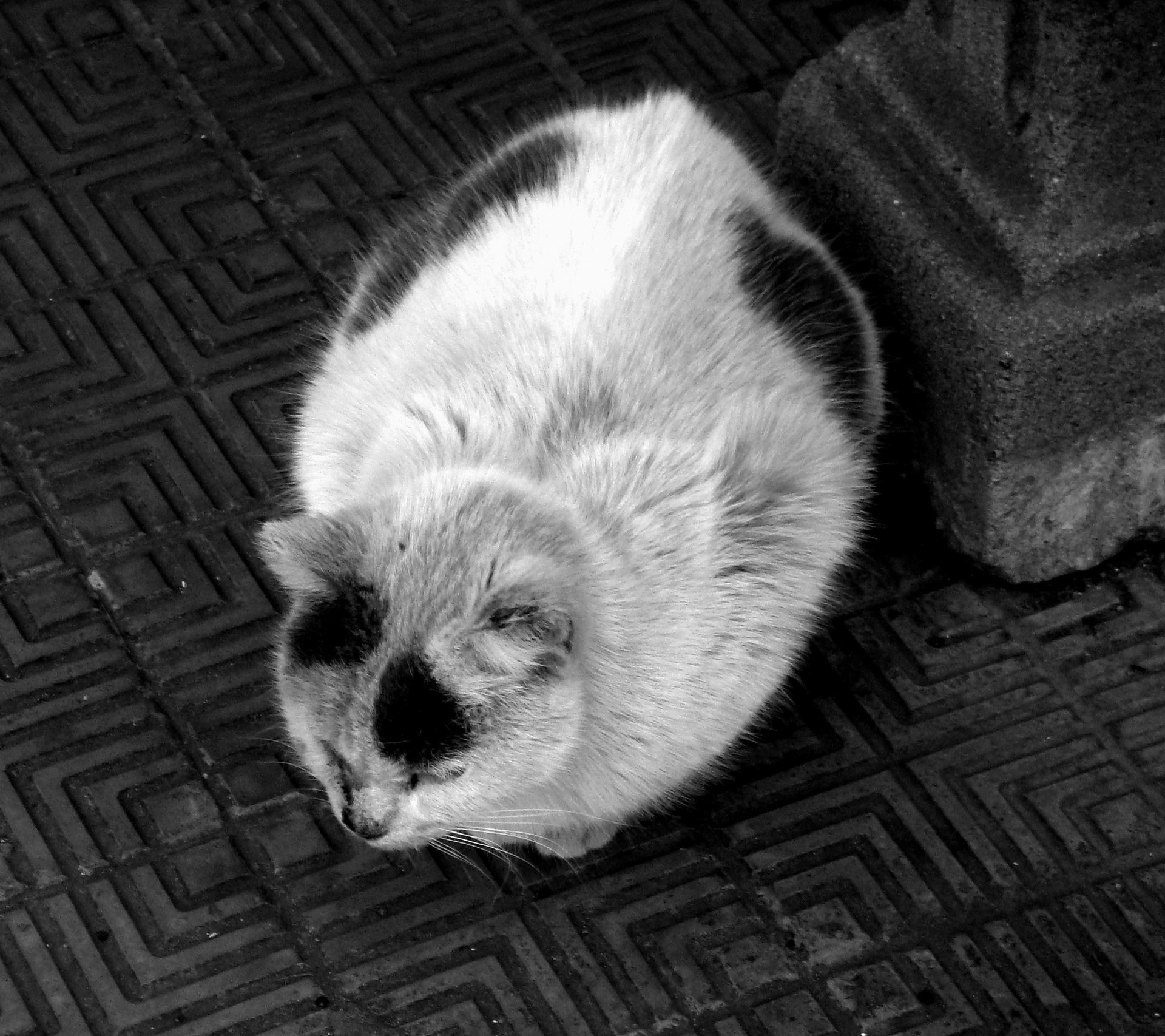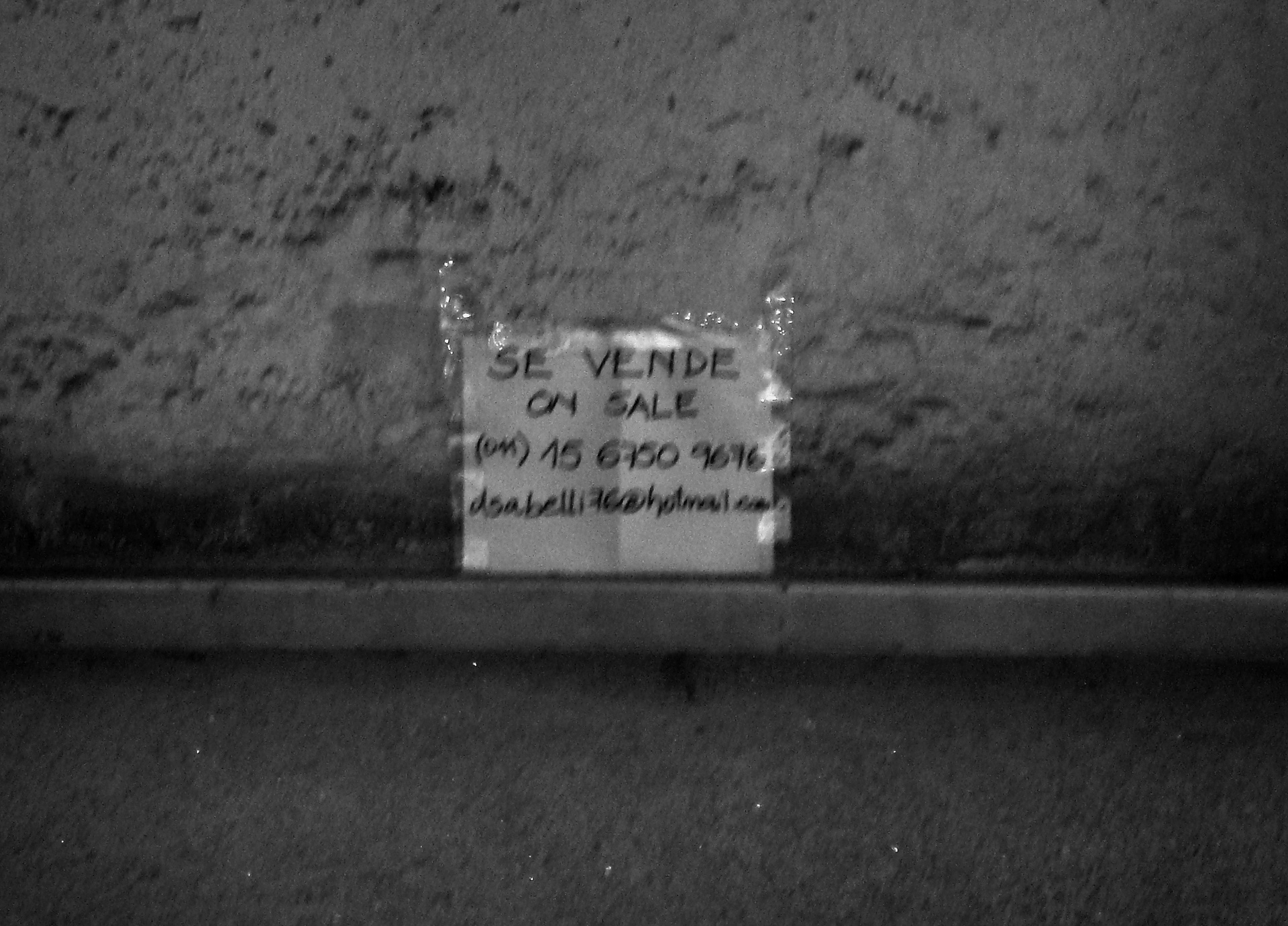 So many people are selling the family vaults, due to the high cost of keeping them... And many of them are already empty or without family members alive.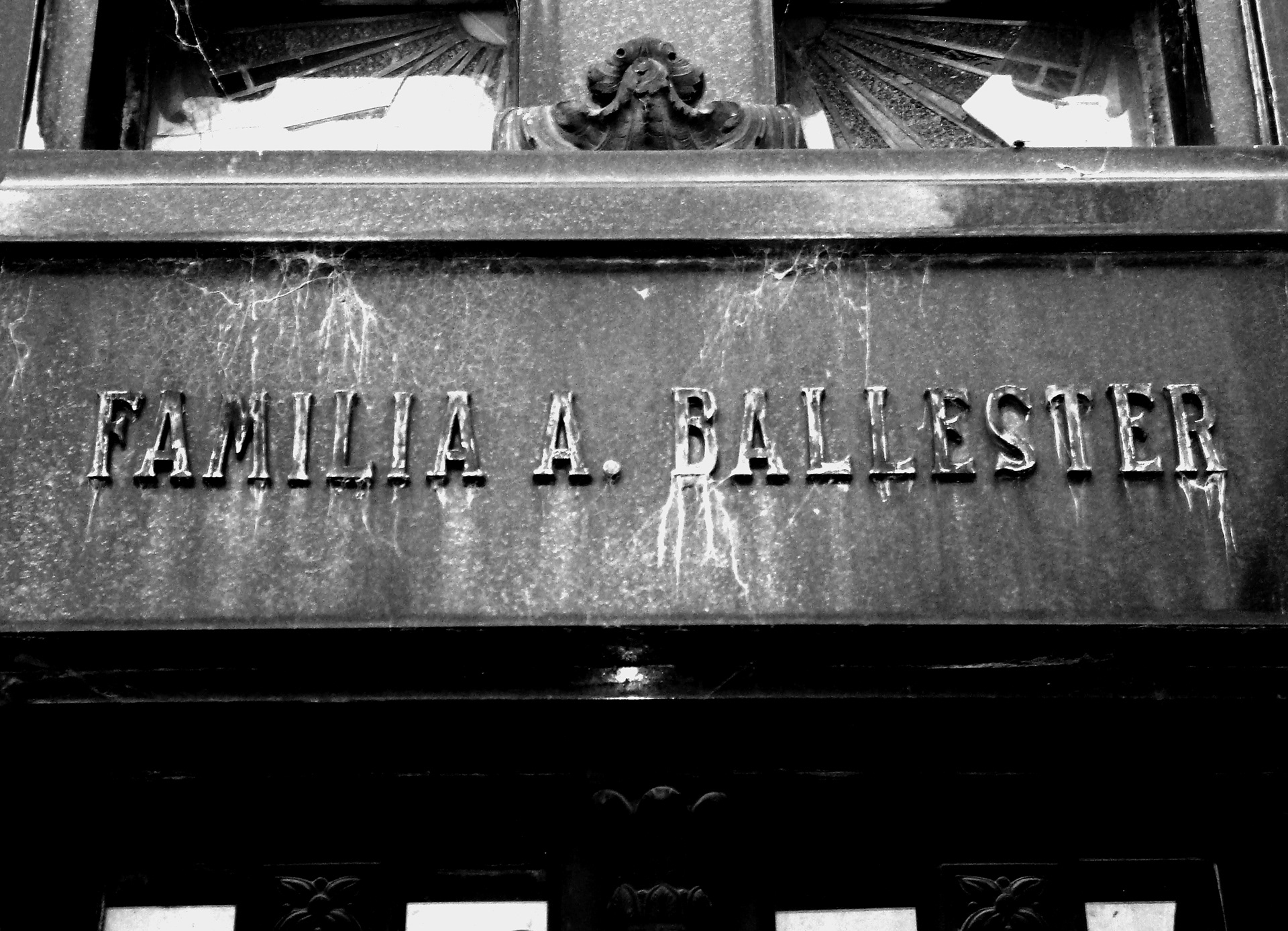 This vault turned special to me since the locality in which I live specifically is called "Villa Ballester." So I'm keeping the doubt, maybe both have some kinship.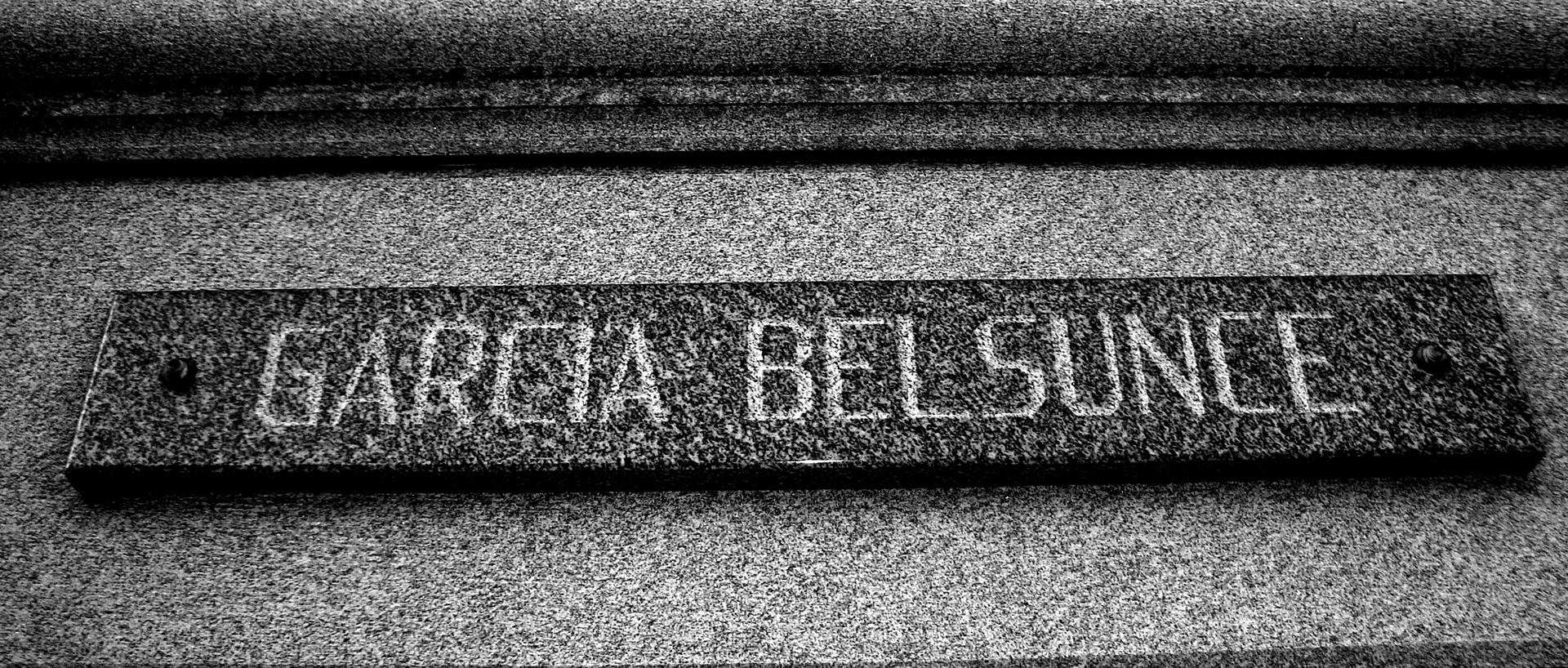 This vault and the family name would have no relevance, if not for the fact that one of the women that is there inside was brutally murdered in 2002 (presumably by a member of his family, but the trial still still in progress). That's not all, but at the morgue, a month and a half later, the forensics realized that

Maria Marta

, a sociologist of high class who lived in a gated community, had not fallen in the bathtub, but had been murdered by FIVE headshots, which had been duly hidden and masked by someone before police arrived at the scene of the alleged accident. Until today, the

García Belsunce case

is one of the most famous and renowned killings treated by the media in Argentina of all time.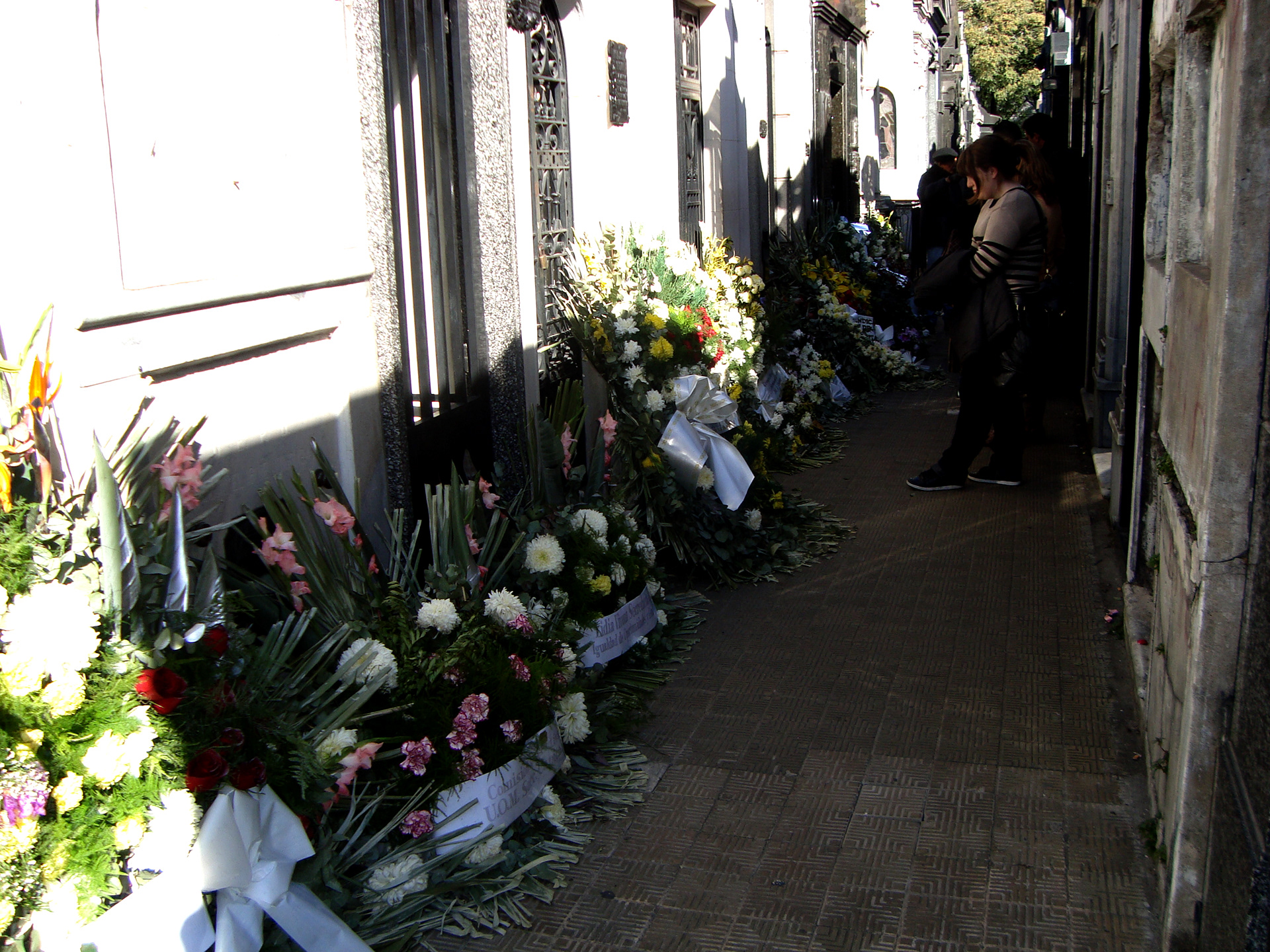 Eva Duarte de Perón (1919-1952)

- This young actress died due cancer at thirty-three years, with her ​​husband,

General Perón, president of Argentina.

This important figure in the history of Argentina was able to win love and hate. She was embalmed by Dr. Pedro Ara. His body became a symbol for millions of Argentines mourned his absence. At being ousted Peron left the country and Evita's body was abducted when the military took power. Although constantly changing hiding and kept the strictest of secrets, flowers always appeared in the place where the body was kept. The military government decided to bury her in the cemetery of the city of Milan under a false name. Fifteen years later, hes body was returned to her husband General Perón during his exile in Spain. Once in Argentina, Perón died and the body was delivered to Evita's sisters, who was buried in this vault , to finally rest in peace, under tons of cement.

There are always flowers on the doorstep of the Duarte family vault.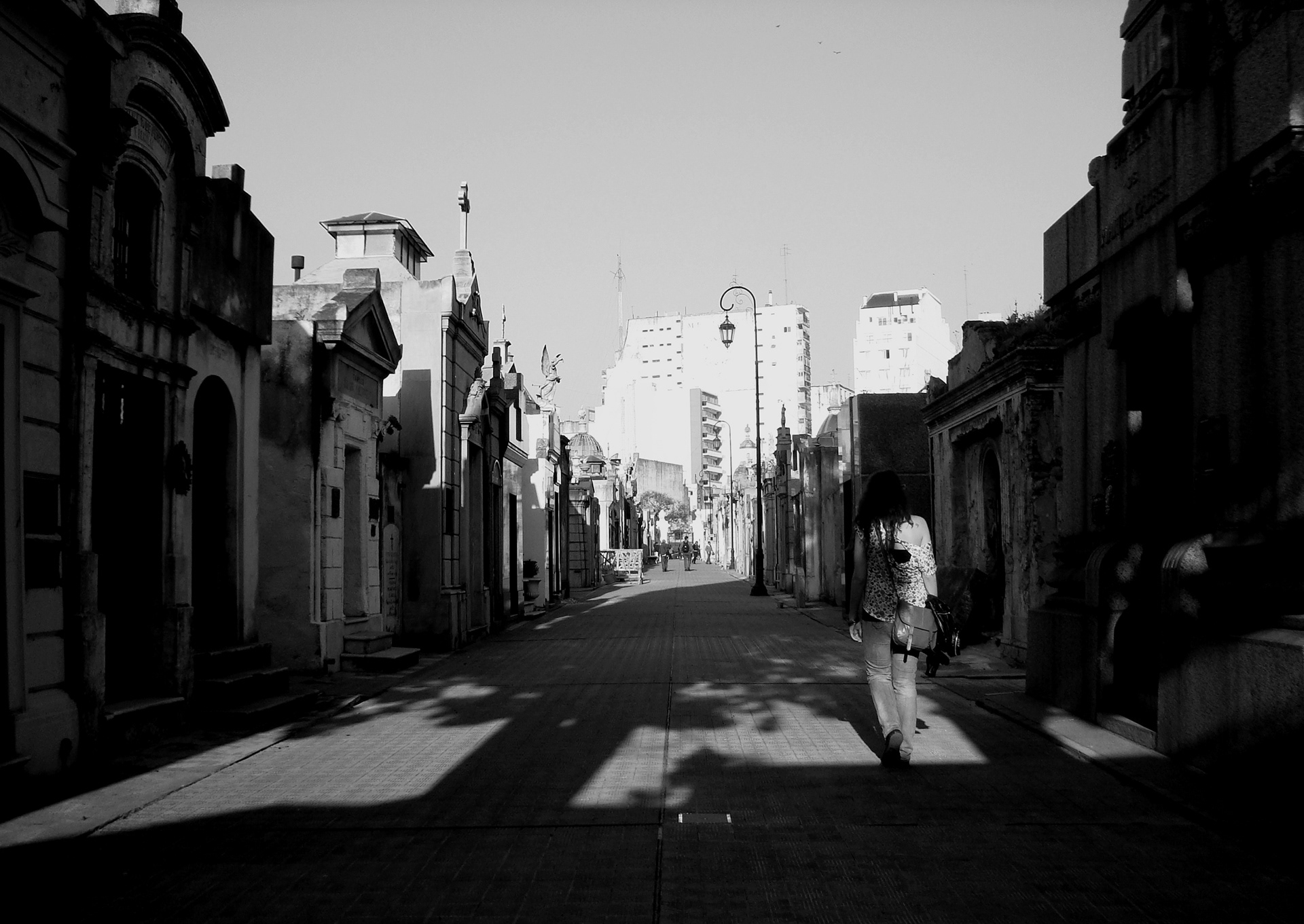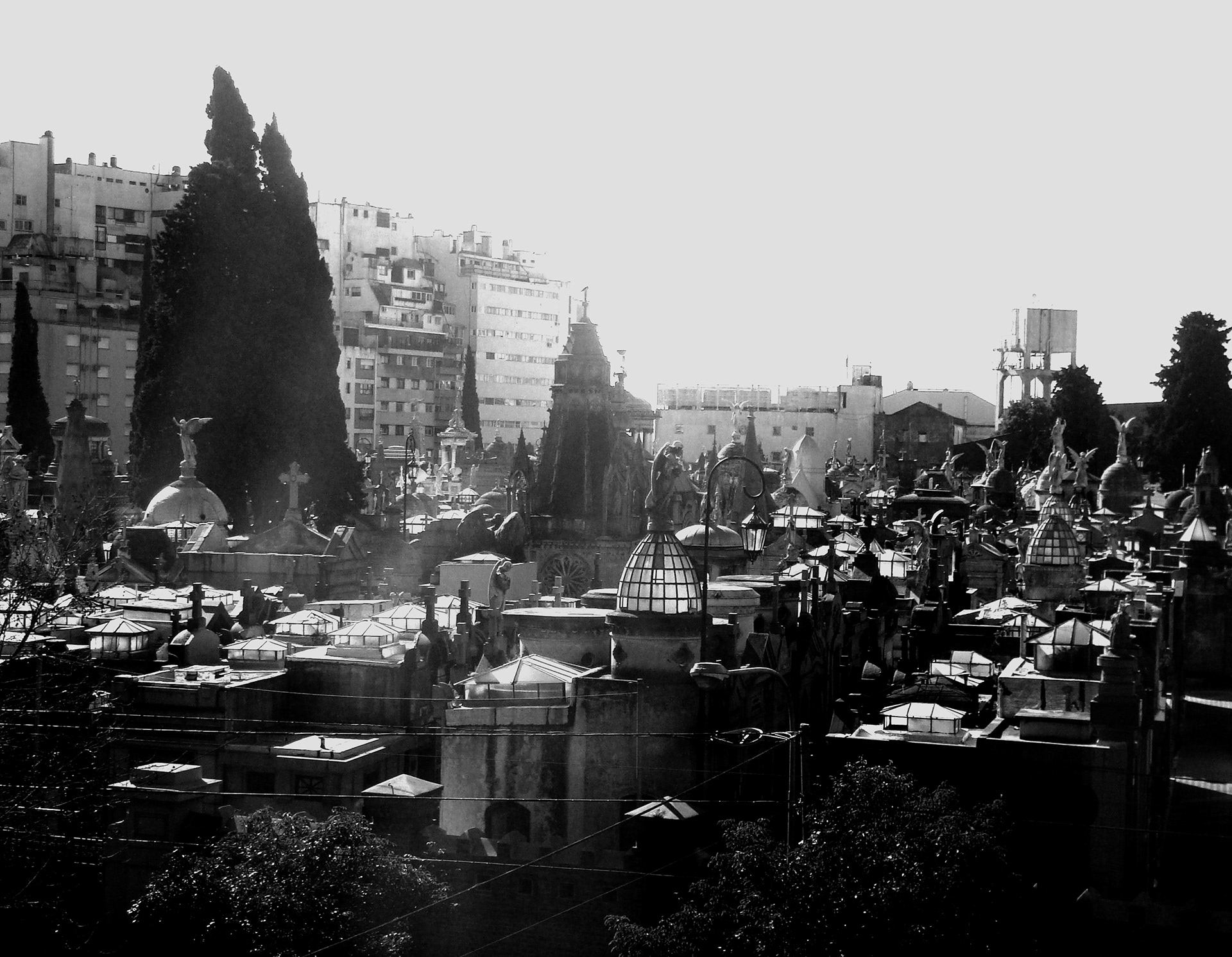 La Recoleta Cemetery - Part 3
Place:

La Recoleta Cemetery (Buenos Aires, Argentina)
To see the "La Recoleta Cemetery - Part 1" go to this link: 
http://bit.ly/1jGWupH
To see the "La Recoleta Cemetery - Part 2" go to this link: 
http://bit.ly/1fzAM3y
© All photos by Mercedes 'Naiad' Gonzalez. All Rights Reserved.